Place/Date:- November 30, 2022 at 1:57 PM UTC read 3 minutes
Source: Lord of the Dragons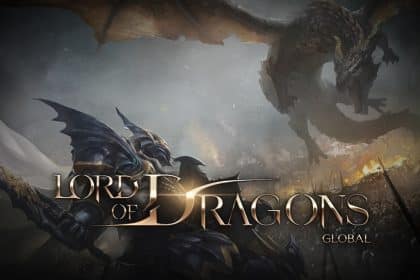 Until recently, many game studios have published games adopting a P2W (pay to win) element, requiring users to spend a significant amount of money to clear the storyline, strengthen items, and enhance their characters. Is. However, many studios have begun to explore the idea of ​​P2E (Play to Earn) to address player fatigue over the P2W model.
P2E games simply denote games that users can expect to make financial gains through playing the game. In-game assets obtained through game play can be converted to cryptocurrency, then they can be traded for fiat currency on various exchanges.
The entire gaming industry has become enamored with the idea of ​​allowing users to make financial gains simply by playing the game. This very fascination has led to a flood of subpar, half-baked game titles on the market that are too simplistic, often casual-like and light years away from 'fun to play'.
The number one objective of sport for its entire existence has been to provide 'fun' to the spectators who are playing the sport while taking the stress out of their daily lives. Unfortunately, the result we are seeing are simple, boring and subpar quality games flooding the market due to negligence in ensuring the 'fun' aspect is included when the game is developed.
latest title of sotem mobile, lord of dragons, is about to change this trend once and for all. The development studio has a solid track record of publishing successful series of games "Dragon-King", "Dragonica" and many others. This time, the studio proudly presents its full 3D MMORPG, LOD, after 2 years of development. LOD focuses heavily on the 'fun-to-play' aspect rather than a sole focus on 'earning'.
LOD's major strength can be seen in its in-game economy, where all kinds of monetary assets are tokenized. Users need tokens not only to spend on NFTs, but also to purchase consumables or other types of items in the in-game environment.
This aspect differentiates LOD from other types of casual P2E games, where the in-game economy and ecosystem are much more complex, while providing users with various opportunities to gain profits, rewards, and benefits by playing the game. LOD's in-game economy consists of a 'dual-token economy', and it is perhaps the first P2E MMORPG that truly fits this category.
The dual economic system creates a healthy P2E economic circulation. The LORT utility token will make up the core of the gaming ecosystem while LOGT will be further used as a utility token but mainly for stablecoins. All these tokens will work in tandem with the Unity 3D engine-powered gameplay for an immersive and fantasy mobile gaming experience.
Players will be able to try their first hand at the game as early as January 2023 as Sotem Mobile works towards the global launch of LoD.
Lord of Dragons Social: discord, Twitter, gitbook, medium,
Subscribe to our Telegram channel.
Add
Bitcoin Crypto
Related Post