Coinspeaker
Traders Fair & Awards, Thailand 2023
Wishing a new wonderful and wonderful year of 2023 Thailand Merchant Fair, This FINEXPO event is back again and will be the first stop on the Traders Fair Tour. The Thailand Traders Fair will be held on 25 February 2023 at Shangri-La Hotel, Bangkok. This will include headliners such as expo booths from top financial companies, speaking seminars and workshops, entertainment, lucky draws, live performances and great prize giving.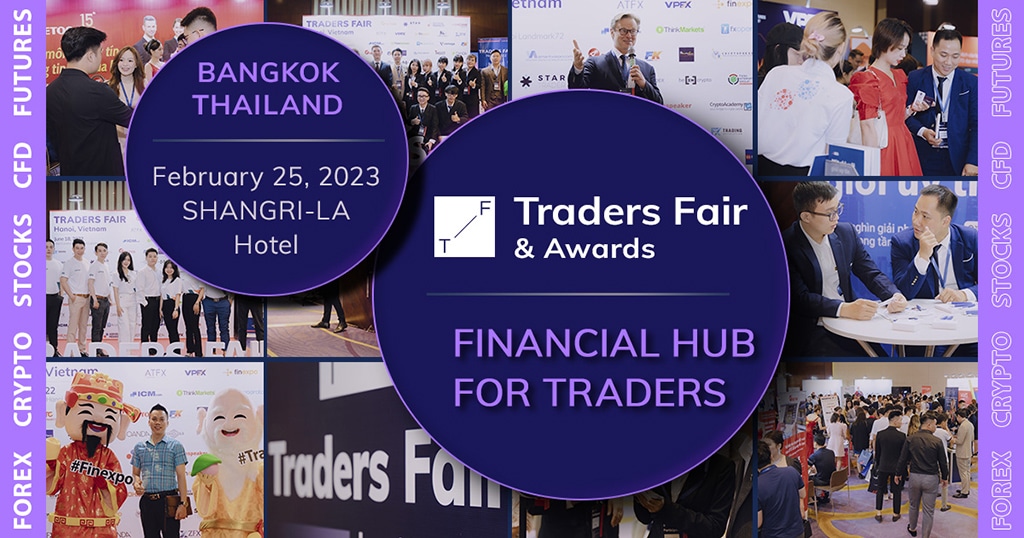 More than 30 top financial companies will hold booths at the expo to provide more information about their company and services. They will have lots of special promotions and prizes given out on that day only. In addition, attendees will be able to attend a variety of seminars and workshops from professional speakers from around the world on topics such as Forex Exchange, Stocks, Options, Bonds, Crypto Money and Forward Markets.
Apart from the daytime expo, there will be a gala dinner event after the expo. Gala Dinner will be a very perfect time and opportunity for everyone to do networking during dinner. Most of the leaders of financial companies and all the speakers will also attend the gala dinner. Only VIP tickets will be able to attend the gala dinner. Registration for free tickets and VIP tickets is now available for sale on the website. Get your ticket now until stocks run out.
The details of Thailand Traders Fair 2023 are as follows:
Date : 25 February 2023
Timings : 9:30 – 18:00
Location: Shangri-La Hotel, Bangkok
Join the Traders Fair on Social Networks: Facebook, instagram, youtube,
Traders Fair & Awards, Thailand 2023
Bitcoin Crypto
Related Post